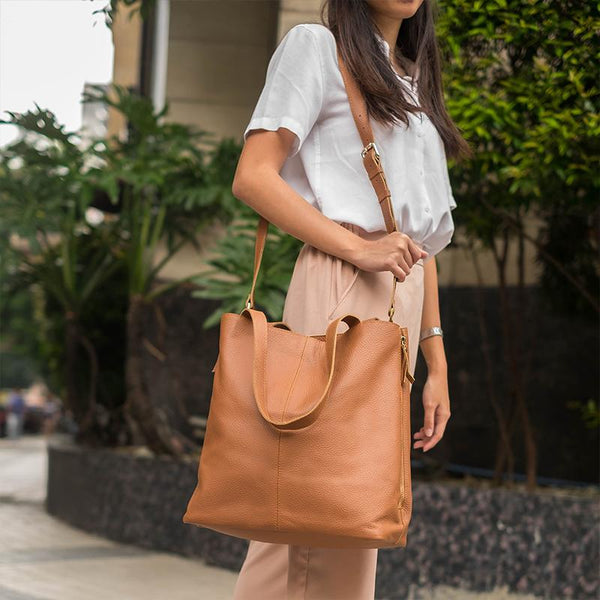 FREE
SHIPPING
100% MONEY
BACK GUARANTEE
ONLINE
SUPPORT 24/7
As spacious as it is deep, the sleek Brooklyn is the preferred choice for the big-bag girl. This stylish, expandable tote has a shoulder strap to provide extra support and comfort. 

Details:
Made of 100% Leather
With Lining
With Side zippers for expandability
With Detachable strap
With Interior pockets
With Zipper closure (New)
Dimensions: (inches)
Length: 14
Width: 20
Depth: 6
Handle Drop: 12
Crossbody Strap: 45
Please Note: As leather is made of natural material, if may contain impurities and imperfections that impart a distinct character to your bag. Each tote has a different kind of feel such that no two bags are exactly alike.